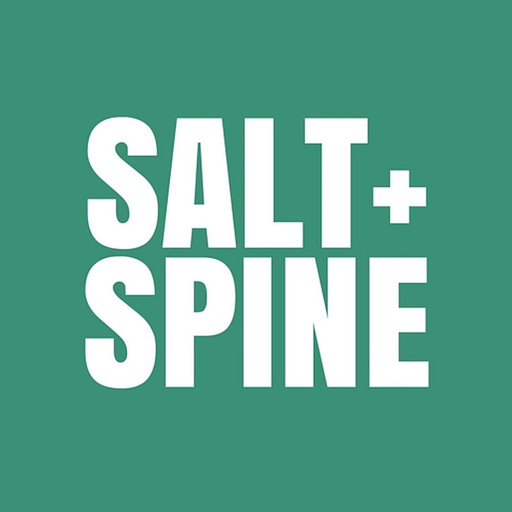 Apr 26 • 1HR 2M
Mission Possible: Danny Bowien's vegan revolution arrives, in cookbook form
We chat with the Mission Chinese Food founder about his latest cookbook. Plus new releases out this week!
We tell the compelling stories behind cookbooks you won't get anywhere else. Featuring interviews with leading authors, we explore the art and craft of cookbooks, looking at both new and vintage cookbooks and the inspirations behind them … the compelling people who create them … and their impact on home cooks and the culinary world.
Hi there,
This week, Danny Bowien joins us to #TalkCookbooks. But first!
I just listened to Salt + Spine friend

on Julia Louis-Dreyfus' new podcast, Wiser Than Me, and as expected, it's a hilarious, insightful chat between two of my favorites. Listen

here

.

The James Beard Foundation announced its media awards nominees this morning, and we're thrilled to see so many friends on the list! We can't list everyone we admire here but wanted to note you can hear our conversations with many nominated authors, including Adrienne Cheatham, Alice Feiring, Andy Baraghani, Ali Slagle, Claire Saffitz, Jorge Gaviria, J. Kenji Lopez-Alt, and Laurel Kratochvila.
And now, onto this week's show!
—
The Chat!
In today's episode, Danny and I discuss:
Growing up in Oklahoma after being adopted from his birthplace of South Korea, and a lingering nostalgia for Olive Garden.

His journey to becoming a chef, from an early job at a pizza shop to culinary school to winning the Genova Pesto World Championship.

The process of opening Mission Chinese Food and how he handled being catapulted to a new level of fame.

The inspiration behind his latest cookbook, Mission Vegan, and some of the ways his culinary repertoire has evolved in recent years.
Plus, as always, we put Danny to the culinary test in our signature game.
(If you enjoy this show with Danny, you may also enjoy our conversations with vegan chef Amy Chaplin … or with Danny's Mission Chinese Food co-author Chris Ying on his book with Ivan Orkin.)
---
The Book!
We 💚 local bookstores. Find your copy of Danny's Mission Vegan at Bookshop or a signed copy (!) from Omnivore Books.
---
The Recipes!
This week, paid subscribers will get two featured recipes from Danny's Mission Vegan. Get both here with a paid subscription or a free 7-day trial:
Get these recipes this week by becoming a paid subscriber! Salt + Spine is a reader-supported publication. Paid subscribers get bonus content like featured recipes and more for just a few dollars per month.
---
New Cookbooks Out This Week
---