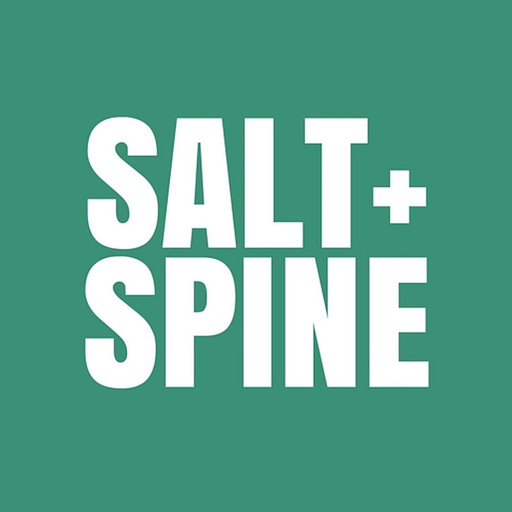 Sep 13, 2022 • 35M
Ali Slagle literally does dream of dinner
The breakout New York Times recipe developer on her "dinner matrix" and gummy bears. Live from Omnivore Books in San Francisco.
We tell the compelling stories behind cookbooks you won't get anywhere else. Featuring interviews with leading authors, we explore the art and craft of cookbooks, looking at both new and vintage cookbooks and the inspirations behind them … the compelling people who create them … and their impact on home cooks and the culinary world.
Happy Tuesday! It finally felt a little closer to fall in the Bay Area this week, after that massive heat wave. But I still couldn't convince myself it was OK to order a fall-spiced coffee … yet.
We've got a bunch of great content for you this week—starting with our first live show in 3 years featuring Ali Slagle. Then, exclusive recipes and bonus features for paid subscribers.
But first…
Do you love Salt + Spine? We would be so grateful if you shared this email with a friend who might want to #TalkCookbooks with us, too:
Episode 137: Ali Slagle
This week's episode is a fun one — our first live event since pre-pandemic!
Ali Slagle joined me in front of a live audience at Omnivore Books in San Francisco recently. A Los Angeles native and UC-Berkeley grad, Ali started her career at Ten Speed Press, where she worked on several cookbooks as an editorial assistant. She joined the Food52 team after working on their Genius Recipes cookbooks (featured here in our 2018 chat with Kristen Miglore!) and later went solo with a freelance career.
A prolific contributor to the New York Times Food section, in which she's published over 250 recipes, Ali's work has also been featured in Bon Appetit, the Washington Post, Saveur, and more.
Ali's first cookbook, I Dream of Dinner… (So You Don't Have To), offers 150+ recipes for getting quick, crave-able meals on the table every day. From her mom's chilli recipe to bacon-jalapeno smashburgers, Ali's recipes come to her via a "dinner matrix" process that we discuss in the show.
We've got a great chat with Ali to share — and of course, we put her to the test with our signature culinary game, with a wild secret ingredient.
I hope you enjoy my conversation with Ali.
Featured Recipes & Bonus Content This Week
RECIPES!!!
This week, paid subscribers will receive two featured recipes from Ali Slagle's I Dream of Dinner: a Spicy Seared Tofu & Broccoli and the cover-star, Turmeric Shrimp with Citrus and Avocado.
THE FRIDAY NOTE!!!
This Friday, Salt + Spine producer Clea Wurster is back with The Friday Note, in which she chats with someone interesting. This week, it's a look at Toothache Magazine and a chat with creator Nick Muncy.
Consider a paid subscription today:
Salt + Spine is supported by listeners like you. To get full access to our exclusive content and featured recipes, and support our work, consider becoming a free or paid subscriber.
This Week's New Cookbook Releases
Here are a few of the new cookbooks on shelves this week:
Coming Soon!
Don't miss our next live podcast recording!
Food52's Kristen Miglore joins us on Oct. 1 at Ominvore Books in San Francsico to discuss her latest book, Simply Genius. Come hear Kristen and Brian record an episode of the show, get your book signed, and support local bookstores. Details below—hope to see you there!