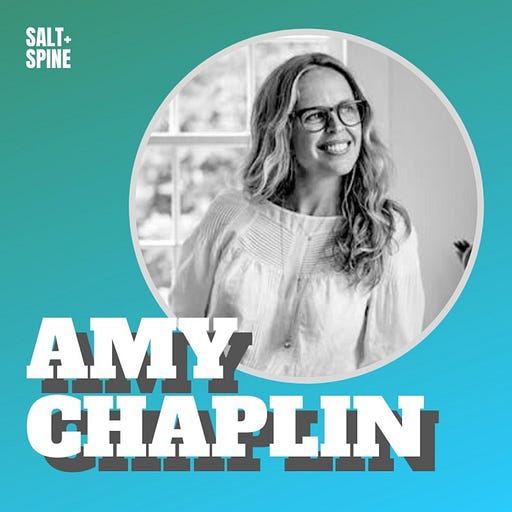 Nov 26, 2019 • 40M
Vegan chef Amy Chaplin, champion of whole-food cooking, on a lifelong love of food
"There's so many great books that focus on vegetables [lately]—because we all want to eat more of them."
We tell the compelling stories behind cookbooks you won't get anywhere else. Featuring interviews with leading authors, we explore the art and craft of cookbooks, looking at both new and vintage cookbooks and the inspirations behind them … the compelling people who create them … and their impact on home cooks and the culinary world.
Episode 64: Amy Chaplin
This week, we're excited to welcome AMY CHAPLIN to Salt + Spine, the podcast on stories behind cookbooks.
Amy has spent her career traversing the globe as a chef — from London to Amsterdam to Sydney to New York City, where she was previously the executive chef of Angelica Kitchen, the highly celebrated but now-closed vegan restaurant.
Amy's first cookbook — At Home In The Whole Food Kitchen: Celebrating The Art of Eating Well — wowed readers and critics alike and took home the James Beard Award in 2015. And now she's back with her latest, Whole Food Cooking Every Day: Transform The Way You Eat.
In today's show, we talk with Amy about how her food views were shaped early on, in a family that prioritized growing their own food; about how she approaches cooking today and her 'whole food' style of cooking; and of course about what cookbooks have inspired her.
ALSO IN TODAY'S SHOW:
> GAME: We play a vegetable-themed game with Amy.