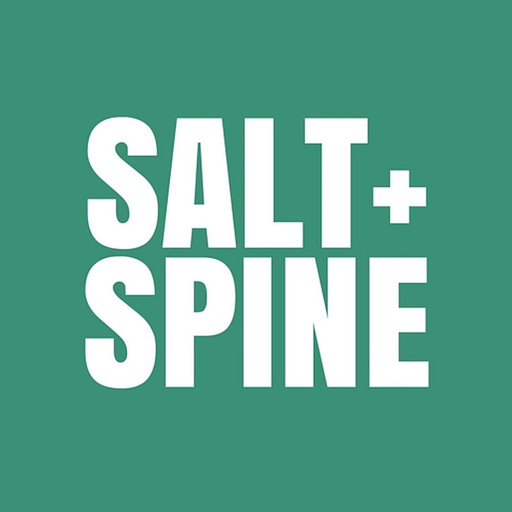 Jul 7, 2022 • 52M
Andy Baraghani on becoming the cook he wants all of us to be
"There are good moments, there are harder moments and it's more just being open and being willing to evolve and expand, not just with my identity, also with my craft."
We tell the compelling stories behind cookbooks you won't get anywhere else. Featuring interviews with leading authors, we explore the art and craft of cookbooks, looking at both new and vintage cookbooks and the inspirations behind them … the compelling people who create them … and their impact on home cooks and the culinary world.
Hey there,
We're back with a very special episode for you: Today's episode was the first we've been able to record in-person in 899 days! We met Bay-Area native Andy Baraghani at The Civic Kitchen (our studio home in San Francisco) to hear about his first cookbook, The Cook You Want To Be.
We'd almost forgotten how magical in-person interviews are. While we're grateful to have been able to bring you great conversations, recorded remotely, during the pandemic, there's something special about how the conversation flows naturally, how an author's personality fills the space and the interview with ease, and, of course, the way the colorful spines of hundreds of cookbooks brighten the wall behind us.
Here's a shot of us at The Civic Kitchen after our chat:
It felt so great to be back in the studio and it feels so great to share that conversation with all of you!
-Brian & Clea
Episode 134: Andy Baraghani
This week, we're joined by chef and author Andy Baraghani to discuss his debut cookbook, The Cook You Want To Be.
Andy is a California native who grew up in the East Bay and was influenced by shopping trips at the awe-inspiring produce paradise that is Monterey Market. As a young person, he took note of the powerful culinary culture all around him.
He tells us that his interest in food started when he was very young: He grew up watching Martin Yan and Julia Child and experimenting with flavors from the moment he had the motor skills to do so. When he was in high school, at just 15, someone suggested that he learn a little about Chez Panisse, the infamous restaurant near him in Berkeley, CA. So he went in and asked for work. Soon, Andy spent all his extra time there, learning from chefs like Cal Peternell and Beth Wells. 
Andy talks with us today about how he struggled to find pride in his Iranian heritage, the process of finding his voice as a recipe writer and chef, and how it feels to find excitement, nourishment, and pride in his cooking.
The Cook You Want To Be is Andy's debut cookbook and is a beautiful compilation of recipes that aims to teach the home cook his gentle, effortless style of California cooking, influenced by the flavors of the herb-heavy Iranian cuisine.
---
Bonus Content This Week
PAID SUBSCRIBERS (you can become one!) this week will hear Andy read an excerpt from his book about learning to make and perfecting his own recipe for Kuku Sabzi—and get two featured recipes excerpted from the book for Chickpea Cacio e Pepe with Caramelized Lemon and Pork Chops with Toasted Garlic and Spicy Capers.
Salt + Spine is supported by listeners like you. To get full access to our exclusive content and featured recipes, and support our work, consider becoming a free or paid subscriber.
We've got a great show for you today. Check out my conversation with Andy and thanks for joining us to #TalkCookbooks.
–Brian, Clea, and the Salt + Spine team