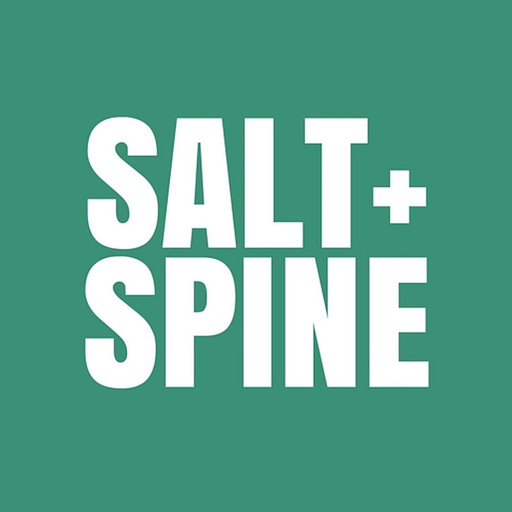 Oct 19, 2022 • 51M
🌽 Jorge Gaviria on the third wave of masa
Craft masa, Jorge says, is "on the brink of a global culinary movement." Plus featured masa recipes and this week's new releases.
We tell the compelling stories behind cookbooks you won't get anywhere else. Featuring interviews with leading authors, we explore the art and craft of cookbooks, looking at both new and vintage cookbooks and the inspirations behind them … the compelling people who create them … and their impact on home cooks and the culinary world.
Hi there! Great show for you this week with Jorge Gaviria — all. about. masa! Plus masa recipes from his debut cookbook and this week's new cookbook releases. Read on!
---
---
Episode 142: Jorge Gaviria
This week, we're thrilled to welcome Masienda founder Jorge Gaviria to #TalkCookbooks with us.
Jorge's first cookbook, Masa: Techniques, Recipes, and Reflections on a Timeless Staple, explores the deep history and significance of masa—the dough made of nixtamalized corn that goes on to become tortillas, tamales, sopes, and many more Mexican and global staples. 
It all started with a realization while apprenticing at Blue Hill at Stone Barns. Jorge started to dream of opening the "tortilla equivalent of Tartine Bakery, the San Francisco–based high temple of sourdough." That idea led to sourcing heirloom corn and masa harina (the dried version of masa) from local farmers in Oaxaca and supplying some of New York City's top chefs. Jorge's company, Masienda, was born.
Eight years later, Masienda is on a quest to revolutionize how we think about corn—and therefore, masa, masa harina, and other products. Today he's sourcing heirloom corn from a network of 2,000 farmers across six states in Mexico. And yet, he realized something else was missing: a text.
And so, he created Masa the book. It's a quite comprehensive tome (nearly 300 pages) on the history of corn and masa and a guide that's as useful for a home cook as it is for a scientist. (Want to nixtamalize your own corn at home? Jorge walks you through it! And offers practical lessons on how to make high-quality masa at home.) Somewhat shockingly, this is the first major cookbook to focus on masa.
Of course, there are recipes, too. Masa offers 50 base recipes for tortillas, tamales, pozole, and more to build on, as well as inventive recipes from top chefs across the world. (Get two of them this week by becoming a paid subscriber to Salt + Spine!)
Jorge writes that "like sourdough before it, craft masa is on the brink of a global culinary movement."
In today's show, we're talking with Jorge about what led him to focus on masa and launching his company Masienda, about how we're now in a "third wave" of masa, and we're putting him to the test in our signature game.
---
Bonus Content + Recipes This Week
This week, paid subscribers will receive three recipes from Jorge Gaviria's Masa: Blue Masa Sourdough Bread (from Philippine-born chef turned cottage baker Karlo Evaristo) and Masa Tempura Batter (from chef Alex Stupak of New York City's Empellón). We also have the Table Tortilla Masa.
And later this week, producer Clea Wurster kicks off a new series featuring beloved cookbook stores. First up, she's chatting with Matt Sartwell of New York City's Kitchen Arts and Letters.
Get all our exclusive content by becoming a paid subscriber:
Salt + Spine is supported by listeners like you. To get full access to our exclusive content and featured recipes, and support our work, consider becoming a free or paid subscriber.
---
This Week's New Cookbook Releases
A big week of new cookbooks hitting the shelves this week! Here's a few: