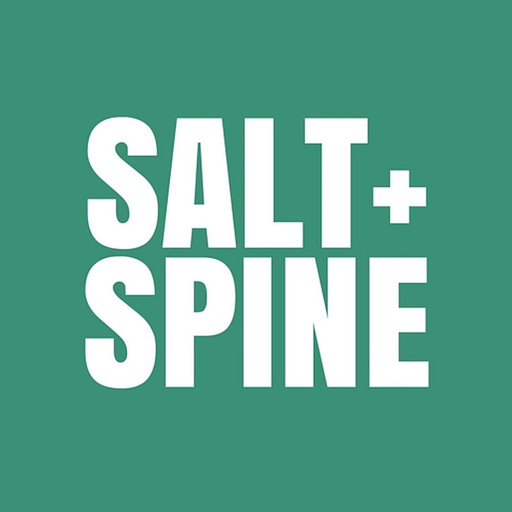 Dec 14, 2022 • 41M
Laurel Kratochvila illuminates a new type of baking, rooted in tradition
Plus recipes from Laurel's New European Baking.
We tell the compelling stories behind cookbooks you won't get anywhere else. Featuring interviews with leading authors, we explore the art and craft of cookbooks, looking at both new and vintage cookbooks and the inspirations behind them … the compelling people who create them … and their impact on home cooks and the culinary world.
Hi there, today we're excited to release the fourth episode in our 2022 Baking Month. Today's guest is Laurel Kratochvila, whose debut cookbook, New European Baking, is out now. For all of December, we'll be celebrating some of the year's best baking books with a handful of author interviews, dozens of featured recipes, excerpts, and more. Read on!
Do you love Salt + Spine? We'd love if you shared this email with a friend who might want to #TalkCookbooks with us, too:
Episode 150: Laurel Kratochvila
Next in our Baking Month series, Laurel Kratochvila joins us to #TalkCookbooks!
Born in Boston, Laurel left her hometown for Katmandu after graduating with a degree in Physics from Tufts. She wound up in Prague, working in a bookstore and café, where she also met her husband.
It wasn't until the duo decided to open up a bookstore in Berlin's Prenzlauer Berg that Laurel started baking professionally—and her delicious bagels and baked goods were a hit. But Germany loves its paperwork, so Laurel decided to head to France to get a formal education in pastry.
The long-standing traditions of baking in Europe inspired her first cookbook: New European Baking: 99 Recipes for Breads, Brioches, and Pastries. The book features not only classic pastry recipes and step-by-step instructions for complicated breads and pastry, but it also profiles a dozen bakers across Europe who represent what Laurel sees as the "new" baking that's taking off in Europe. Working off a basis of strong tradition, female bakers are leading the way to a thoughtful approach to baking.
Now, Laurel's café, Fine Bagels, and her husband's bookstore, Shakespeare & Sons, are both running smoothly, and Laurel reports that Berliners have come to love the English-language bookshop and New York-style bagels.
Bonus Content + Recipes This Week
This week, paid subscribers have access to two recipes from Laurel's book: Halva Flan and Potato, Thyme, and Gruyère Hand Pies as well as other bonus Baking Month content:
Find the New European Baking recipes here:
---
More Salt + Spine Baking Month!
Stay tuned to our Substack over the next two weeks for exclusive recipes and more featured conversations with baking authors.