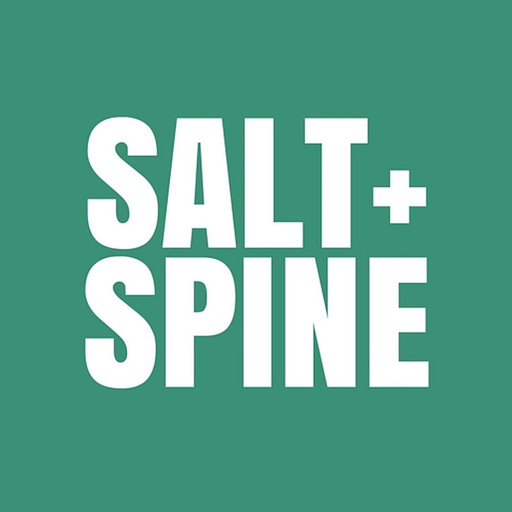 May 23 • 35M
Don't panic! Unlocking the secrets of pantry cooking with Noah Galuten
Noah Galuten is here with his Don't Panic Pantry cookbook, a recipe for vegan minestrone "au pistou," and a boatload of new cookbooks.
We tell the compelling stories behind cookbooks you won't get anywhere else. Featuring interviews with leading authors, we explore the art and craft of cookbooks, looking at both new and vintage cookbooks and the inspirations behind them … the compelling people who create them … and their impact on home cooks and the culinary world.
Happy Tuesday! We've got a fun chat with the "Don't Panic Pantry" creator Noah Galuten today. But first:
talked with Salt + Spine friend

Toni Tipton-Martin

(

Episode 72

) recently about empowering and mentoring women in the industry. Read the Q&A

here

(via

.)

Forbes featured Salt + Spine friend Eitan Bernath (Episode 139) as he turned 21 to highlight his growing media brand as well as his significant focus on charitable work.
Hey there, do you love Salt + Spine? We'd love if you shared this email with a friend who might want to #TalkCookbooks with us, too:
Episode 157: Noah Galuten
In this week's episode, Noah and I discuss:
His early interest in both food television (Lidia Bastianich, Ming Tsai) and cookbooks (Marcella Hazan, Edna Lewis),

How he fell into opening up new locations of Bludso's BBQ and then teaming up with Kevin Bludso to co-author Bludso's BBQ Cookbook: A Family Affair in Smoke and Soul … and then with chef Jeremy Fox to write On Vegetables: Modern Recipes for the Home Kitchen,

The pandemic-inspired "Don't Panic Pantry" video series, which went onto become the concept for his first solo cookbook,

And the chef's favorite pantry staples, including dried seaweed.
Plus, as always, we put Noah to the test in our signature culinary game.
The Don't Panic Pantry Cookbook by Noah Galuten
As the world changes around us, we are constantly vacillating between two different versions of ourselves: the one who wants to be healthier and the one who wants to be excited, or comforted, by the food that we eat. We all want to eat "better," but what does that mean? This book is here to say: Don't panic.

Don't panic about learning how to cook; or environmental sustainability; or nutrition. Don't panic about what to make for breakfast or dinner or midnight snacks, because Noah Galuten has your back! In Noah's kitchen, trying really matters, perfection is overrated, and better is good enough.
We 💚 local bookstores. Pick up your copy of Noah's The Don't Panic Pantry Cookbook here:
This week, paid subscribers will receive a recipe for Noah's Vegan Minestrone with Miso Pesto, his riff on Soupe au Pistou, the "French classic in which a usually mild broth gets livened up at the very end with a dollop of pistou (French pesto) placed onto each bowl."
Salt + Spine is supported by listeners like you. For this week's recipe—plus exclusive content and hundreds of other featured recipes—become a paid subscriber today.
This Week's New Cookbook Releases
This week's new releases list includes titles from the last two weeks, as we took some time off to prepare for exciting Salt + Spine events coming up this year. Happy cookbook discovery!
SEAFOOD & MEAT
COCKTAILS