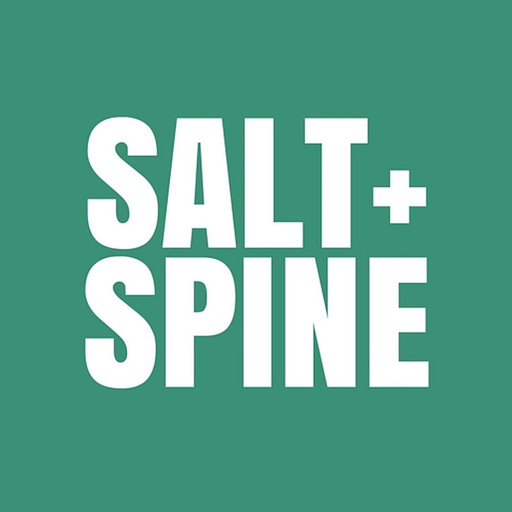 Jan 10 • 42M
An education in pies and community with Maya-Camille Broussard's Justice of the Pies
Our Baking Month, ahem, picks back up with Chicago baker Maya-Camille Broussard and her stunning pies (Strawberry Basil Key Lime Pie! Brandied Banana Butterscotch Pie!).
We tell the compelling stories behind cookbooks you won't get anywhere else. Featuring interviews with leading authors, we explore the art and craft of cookbooks, looking at both new and vintage cookbooks and the inspirations behind them … the compelling people who create them … and their impact on home cooks and the culinary world.
Hi there,
We're back after a brief, unplanned pause in our 2022 Baking Month! And you might have noticed it's no longer 2022.
The flu (and the holidays) both found their way to my family, equally knocking us out for a while on the couch/beds and, as we recovered, jolting us across the country to see family and friends.
Alas: We've got three episodes remaining in our 2022 Baking Month, and we're thrilled to share them with you over the next couple of weeks. Then our Spring season will kick off closer to, you guessed it, Spring, and we're already hard at work on some exciting interviews to share with you. (Did someone say Deb Perelman? And Frankie Gaw? Danny Bowien? Vicky Bennison? OK, enough previews, and back to our baking book celebration!)
🏆 Ah, one other quick note before we dive in: We've been nominated for a couple of Taste Awards, including Best Food/Drink Podcast and Best Single Topic Series. We'd love if you took a minute to vote for us today! 🏆
Today, our Baking Month guest is…
Episode 152: Maya-Camille Broussard
Maya-Camille is the creative force behind Justice of the Pies, her Chicago bakery that's become known for inventive and unmatched flavors (Lemon Espresso Pie … Blue Cheese Praline Pear Pie … and so on).
Much of Maya-Camille's work traces back to her roots, with a significant influence from her father, the self-dubbed "Pie Master," who worked as a criminal defense attorney by day. As with many family stories, Maya-Camille's is complex and dotted with both adoration and strife. A strong sense of social activism and community building runs through her blood, though, and is baked into her work.
Her first cookbook, also titled Justice of the Pies, brings these beloved and revered recipes to home bakers with 85 recipes.
It's also filled with stories of "stewards" who Maya-Camille says are "agents of change who stand for fairness and equality." Think of folks like Black Joy Project creator Kleaver Cruz … disability rights advocate Claudia Gordon … cookbook author/Equity at the Table founder Julia Turshen and Design*Sponge creator Grace Bonney. In addition to sharing each steward's story, Maya-Camille offers a recipe inspired by their work. (Take Big Kika Keith and Kika Jr., who opened LA's first Black-owned and female-led dispensary. In their honor, Maya-Camille offers a Peaches and Herb Cobbler complete with weed-infused butter.)
"I always loved baking," Maya-Camille says in our conversation. "But at my core, I am a creative individual. And also at my core, I love working with my hands. I do have an arts background in terms of dancing, in terms of theater, in terms of visual art. I even played the upright bass for five years. But culinary is still an art form, and it's the only art form that we have that's required for us to live. I don't dance as much anymore, but I'm still living, you know? I don't paint anymore, but I'm still living. If I don't eat, I'm not gonna live. So I can take this creative energy that I have and pour it into something that also provides me sustenance."
Check out some of Maya-Camille's favorite cookbooks:
P.S. Maya-Camille was featured on Netflix's Bake Squad, hosted by Christina Tosi. She returns to the cast as the second season drops later this month.
I hope you enjoy my chat with Maya-Camille Broussard.
Featured Recipes from
Justice of the Pies
This week, paid subscribers can access two featured recipes from Maya-Camille's Justice of the Pies: Lavender Whoopie Pies and Chocolate-Peanut Butter + Pretzel Tart.
Find the recipes here:
Salt + Spine is supported by listeners like you. To get full access to our exclusive content and featured recipes, and support our work, consider becoming a paid subscriber.