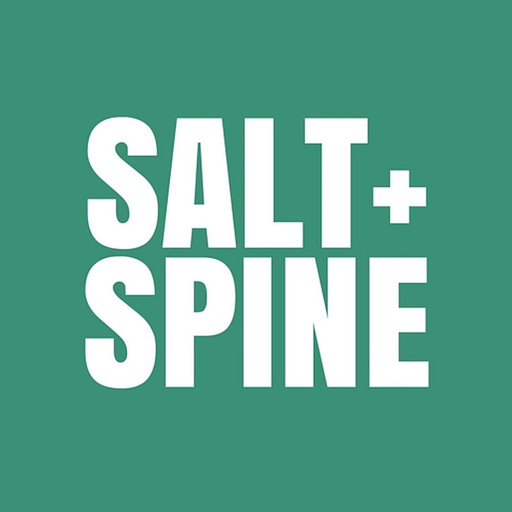 Jun 2 • 34M
Preserving Tradition, One Nonna at a Time, with Pasta Grannies' Vicky Bennison
Plus featured recipes from Vicky's latest cookbook and more.
We tell the compelling stories behind cookbooks you won't get anywhere else. Featuring interviews with leading authors, we explore the art and craft of cookbooks, looking at both new and vintage cookbooks and the inspirations behind them … the compelling people who create them … and their impact on home cooks and the culinary world.
Hi there, and happy Friday! We've got a great new podcast episode this week with Vicky Bennison, the creator of the incredible Pasta Grannies brand!
But first…
Here's a fun one: If you're in the Bay Area, I am the guest Project Foodie chef this month at Berber SF and will be cooking a five-course dinner on June 21 with recipes inspired by past Salt + Spine guests! It's bound to be an awesome time (and perhaps the first-ever audio-led dinner?) and it all benefits our friends at La Cocina. ❗️ Tickets are available here—and seats are limited, so act quickly and I hope to see you there! ❗️

Ahead of this fall's release of a 50th-anniversary edition of Madhur Jaffrey's An Invitation to Indian Cooking, Aimme Levvit writes of the book's significance in the U.S. market for Eater. She writes: "There were Indian cookbooks in America before An Invitation, but Jaffrey's was the one that caught on. Part of it had to do with her own style and charisma and sense of humor that gently mocked the idea of the "exotic" Indian. … The other part of it was her approach, similar to the way Julia Child introduced Americans to French food: Here is an old and complex culinary tradition that you, the average American, may be terrified to attempt, but really, there is absolutely nothing to be afraid of."

The Washington Post's Becky Krystal makes the case—and offers some tips—for marking up your cookbooks with notes. (I agree with the Christina Tosi tip on painter's tape which is always stocked in my kitchen.) What say you?
---
Episode 158: Vicky Bennison
In this week's episode, Vicky and I discuss:
Growing up for several years on a farm in Kenya, where her father was working in agricultural development, and how she formed a relationship with food at an early age;

Her nearly-decade-long project, Pasta Grannies, to document the time-honored techniques and recipes passed down through generations of nonnas, the Italian grandmothers;

The diversity of regional pasta and cooking styles around Italy, and the stories behind these recipes;

Her cookbooks, including her debut award-winning Pasta Grannies: The Official Cookbook that has now been translated into six languages, and her latest, Pasta Grannies: Comfort Cooking.
Plus, as always, we put Vicky to the test in our signature culinary game.
Pasta Grannies: Comfort Cooking
by Vicky Bennison
"Heartwarming and deliciously comforting." - Stanley Tucci

Who better to take inspiration from than Pasta Grannies who have spent their lifetimes plating up comfort and connection. Vicky Bennison, the author of the bestselling Pasta Grannies cookbook, brings you more heart-warming recipes and stories from our favourite Italian grandmothers in this easy-to-follow, crowd-pleasing recipe book that shows you how to make authentic Italian food that everyone will enjoy.
We 💚 to support local bookstores! Pick up your copy of Vicky's Pasta Grannies: Comfort Cooking here:
***Also by Vicky Bennison: Pasta Grannies: The Official Cookbook
This week, paid subscribers will receive two recipes from Vicky's latest cookbook: Anna Maria's Ziti alla Genovese (Pasta with Stewed Beef from Naples) and Nini's Arancini (Sicilian Deep-Fried Rice Balls):
Salt + Spine is supported by listeners like you. For this week's recipes—plus exclusive content and hundreds of other featured recipes—become a paid subscriber today.
This Week's New Cookbook Releases
Some fun ones this week, including the latest from
(stick around–she'll be back on the show soon!), a vegetable-centric stunner from
… and I adore the cover for this "Friday night dinner" book from
Daily Telegraph
writer Eleanor Steafel.