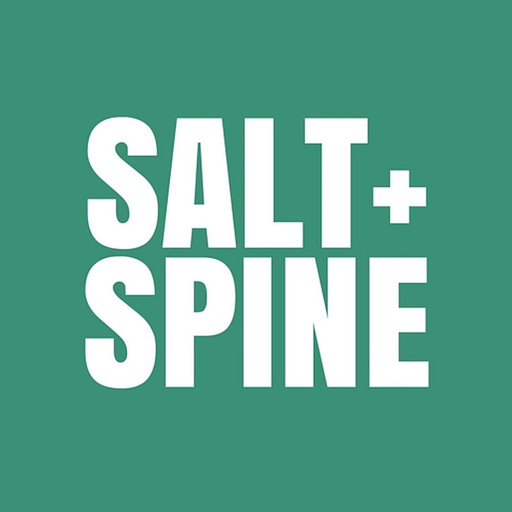 Jul 15, 2021 • 49M
Molly Baz wants you to have fun in the kitchen—and she's determined to teach you how
"I want people to know that cooking can be fun—and there's a little bit of work you have to do on the front end to get yourself nice and equipped. … But then it's going to be really fucking fun."
We tell the compelling stories behind cookbooks you won't get anywhere else. Featuring interviews with leading authors, we explore the art and craft of cookbooks, looking at both new and vintage cookbooks and the inspirations behind them … the compelling people who create them … and their impact on home cooks and the culinary world.
Episode 110

👤 THE GUEST:

Molly Baz

📗 THE BOOK:

Cook This Book: Techniques That Teach & Recipes to Repeat

🍴 THE RECIPES

(for paid subscribers):

Strip Steaks au Poivre
This week, we're excited to welcome Molly Baz to Salt + Spine, the podcast on stories behind cookbooks.
Molly became well-known as an editor in the Bon Appetit Test Kitchen, where she hosted videos on the magazine's Youtube page. You may know her
from the time she butchered an entire pig or when she learned to cook ostrich eggs.
Molly grew up in upstate New York, near the Culinary Institute of America, but it wasn't until later as a college student that Molly learned to love food while on a study-abroad program in Italy. When Molly graduated from Skidmore College, she took a job at Beacon Hill Bistro, where she says she really got her chops.
Now, Molly has published her first cookbook, Cook This Book: Techniques that Teach and Recipes to Repeat. In Cook This Book, Molly tests the bounds of cookbook writing, including QR codes that link to videos teaching you simple skills like dicing onions and seasoning cuts of meat. She believes that we should all be eating delicious food at home and that we ought to be using a lot more salt.
Molly joined us remotely for this week's episode. Stick around—we're closing today's show with our secret ingredient game. So let's head now to our virtual studio where Molly Baz joined us to #TalkCookbooks.