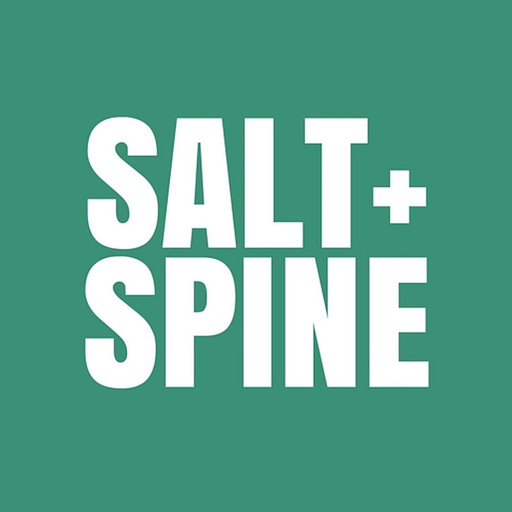 Sep 28, 2022 • 45M
Eitan Bernath takes us around the world in comfort food
The breakout food media star's first cookbook is Eitan Eats The World.
We tell the compelling stories behind cookbooks you won't get anywhere else. Featuring interviews with leading authors, we explore the art and craft of cookbooks, looking at both new and vintage cookbooks and the inspirations behind them … the compelling people who create them … and their impact on home cooks and the culinary world.
Hi there! In this week's email: Our featured guest is rising food media star
Eitan Bernath
, who just published his first cookbook. We've got a great chat and
featured recipes
.
Later this week,
Carla Lalli-Music
joins us. And don't miss our next
live podcast show this Saturday in San Francisco
with special guest Kristen Miglore
.
And, the latest new release cookbooks. Read on!
---
Do you love Salt + Spine? We'd love it if you shared this email with a friend who might want to #TalkCookbooks with us, too:
---
Episode 139: Eitan Bernath
This week, Eitan Bernath joins us to #TalkCookbooks!
Eitan is one of the most visible people in food media today. At just 20 years old, he's amassed a remarkable 8+ million social media followers.
Odds are, if you have a social media account, you've seen Eitan. Whether on Instagram, TikTok, Facebook, or even Snapchat, where he's hosted three cooking shows. Last year, his original content reached more than 350 million people with 3 billion views.
It all started with Food Network. Building on his childhood love for cooking, 11-year-old Eitan appeared on the first kids' episode of "Chopped." And there was no stopping him after that; he started a blog and social media accounts, becoming a near-overnight success thanks to his charismatic personality and his engaging content. (Case in point: Oprah Magazine called him "the internet's most delightful chef.")
Today, he's president of his own culinary production studio, the Principal Culinary Contributor for CBS' "The Drew Barrymore Show," and just published his first cookbook, Eitan Eats the World: New Comfort Classics to Cook Right Now. It's full of both classic comfort foods (Shakshuka or Chicken Tikka Masala) and creative spins like a Double Grilled Cheese With Blueberry-Thyme Jam and his tuna melt-Croque monsieur hybrid.
In today's show, we're talking with Eitan about how his childhood love of cooking morphed quickly into a career, about creating his first cookbook, and of course, putting him to the test in our signature culinary game.
I hope you enjoy my chat with Eitan.
Bonus Content + Recipes This Week
RECIPES!!!
This week, paid subscribers will receive two featured recipes from Eitan Eats the World: a childhood classic turned breakfast with PB&J Pancakes and a decadent Cookies & Cream Ice Cream Pie.
THE FRIDAY NOTE!!!
Carla Lalli Music joins us this week for "The Friday Note" with Salt + Spine producer Clea Wurster, in which Carla shares some insights into how she approaches recipe development and what she's been cooking lately.
Get all our exclusive subscriber-only content today:
Salt + Spine is supported by listeners like you. To get full access to our exclusive content and featured recipes, and support our work, consider becoming a free or paid subscriber.
---
This Week's New Cookbook Releases
Here are a few of the new cookbooks on shelves this week:
---
Don't miss our next live podcast recording!
Food52's Kristen Miglore joins us this Saturday at Omnivore Books in San Francisco to discuss her latest book, Simply Genius. Come hear Kristen and Brian record an episode of the show, get your book signed, and support local bookstores. Details are below—hope to see you there!