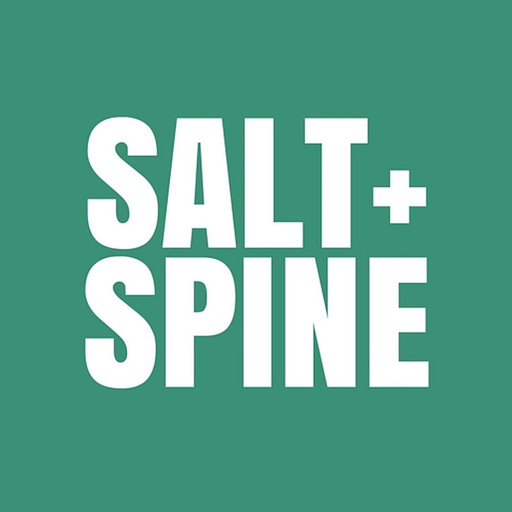 May 10, 2022 • 45M
Chef Peter Hoffman, a decade after Savoy, still knows What's Good
"My wisdom is not just in recipes. My wisdom is about my approach to cooking, my approach how we procure, and how we then cook in the kitchen as well."
We tell the compelling stories behind cookbooks you won't get anywhere else. Featuring interviews with leading authors, we explore the art and craft of cookbooks, looking at both new and vintage cookbooks and the inspirations behind them … the compelling people who create them … and their impact on home cooks and the culinary world.
Hi there,
I'm excited to share today's episode with you: We're joined by chef Peter Hoffman—of the legendary New York City restaurant Savoy, and then of others—to discuss his career and first book.
Today's Guest: Peter Hoffman
Peter Hoffman was the chef-owner of Savoy, the farm-to-table eatery in New York City's SoHo neighborhood he opened in 1990 and that upended ideas about fine dining at the time.
Savoy ran for two decades before Peter shut the doors in 2011. (His other restaurants closed in subsequent years, with the final one shuttering in 2016.) During its tenure, Savoy was one of the first U.S. restaurants to champion seasonal, local cuisine; dishes typically relied heavily on and were inspired by the produce Peter would find at the Union Square Greenmarket, where he became a fixture. (A typical greeting between farmer & chef at the greenmarket: "What's good?")
As a child growing up in New Jersey, Peter was introduced to an array of diverse foods. Both of his parents were home cooks—his mother more so than his father—and they inspired him to get comfortable in the kitchen. His mom taught him to read and follow recipes with the Joy of Cooking. And his housekeeper, Hortence, taught him the beauty of butter, an ingredient that gets a whole chapter in his new book. 
Peter got his start working in kitchens at a Vermont resort after his construction job there ended. As he got more and more excited about a path in food, he trained under several renowned cooks, including Richard Olney. He traveled to Japan to learn and, one summer, even ran a small fish market. Peter says that learning from these chefs and experiences taught him the beauty of local geographies and the ingredients they provide.
His first book, What's Good: A Memoir in 14 Ingredients, is expressive of this type of thinking. It's part memoir, part cookbook, and features 14 chapters each named after an ingredient that fueled the forward-thinking menus at Savoy. Filled with anecdotes and stories about running a restaurant and his slow-food philosophy, Peter says the book is not just a tribute to the many relationships he formed with farmers, cooks, and the broader community, but it is also a tribute to his journey to discover what seasonality means.
We've got a great episode for you today—Peter shares some stories like those that fill the pages of his book with us, stresses the importance of simplicity and sustainability, and reflects on what the past two years have meant for the restaurant industry. And, as always, we put him to the test in our signature culinary game!
Featured Recipes This Week
Paid subscribers get access to two featured recipes from What's Good this week: Susan's Peach Raspberry Pie (that's Peter's wife, Susan), and Peter's Zhoug.
Each week, paid subscribers to Salt + Spine get exclusive recipes from our featured cookbooks. To get full access (including our archive of 200+ recipes) and support our work, consider becoming a paid subscriber today.
Of the zhoug, Peter writes:
I love it with fish either accompanying a piece of grilled fish or drizzled into a fish broth brimming with spring vegetables and gently poached fish but it is great just with bread or over tomatoes. Not bad on a steak too.
Here's a peek at the zhoug atop a lovely piece of sea bass:
Thanks for joining us to #TalkCookbooks,
Brian