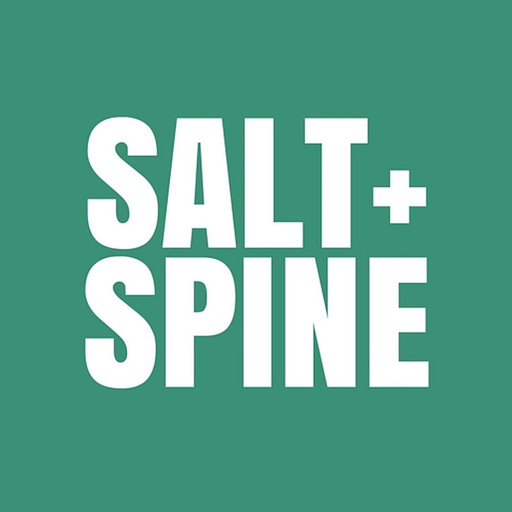 Jul 19, 2022 • 42M
Celebrating your Sunday Best with chef Adrienne Cheatham
"I want a book that like is splattered with oil and has pages folded over and notes taken on, because I want it to be something that people cook from."
We tell the compelling stories behind cookbooks you won't get anywhere else. Featuring interviews with leading authors, we explore the art and craft of cookbooks, looking at both new and vintage cookbooks and the inspirations behind them … the compelling people who create them … and their impact on home cooks and the culinary world.
Hi there — happy Tuesday! We've got a great conversation for you today with author Adrienne Cheatham on her first cookbook, Sunday Best. Check out the episode and more—featured recipes!—below. But first, a few announcements:
Our Summer Cookbook Club is in full swing and we're baking our way through Jessie Sheehan's Snackable Bakes. Next Tuesday, we'll come together on Zoom with Jessie to make a cherry clafoutis (if you'd like) and to discuss cookbooks, sweets, and more. Reserve your seat now!

Do you love Salt + Spine? We'd love if you shared this email with a friend who might want to #TalkCookbooks with us, too:

And now, here's Adrienne:
Episode 135: Adrienne Cheatham
This week, we're joined by Adrienne Cheatham to discuss her debut cookbook, Sunday Best: Cooking Up the Weekend Spirit Every Day: A Cookbook (with Sarah Zorn).
Adrienne is a Chicago native who grew up spending a lot of time in the restaurants that her mother managed. She was drawn to the kitchen and, before long, it became a safe place for her to thrive.
After college, Adrienne dove into the back of the house, working in kitchens and enrolling at the Institute of Culinary Education. From there, she landed at Le Bernardin under Chef Eric Ripert, where she spent eight years and worked up from a commis to the Executive Sous Chef of the 3-Michelin star restaurant. She went on to work as the Chef de Cuisine of the Marcus Samuelsson Group, where she helped open new concepts and served as executive chef of the flagship Red Rooster.
And of course, through it all were cookbooks. As Adrienne tells us, she worked with both Eric Ripert and Marcus Samuelsson on their books before she landed a deal of her own. And that debut book, Sunday Best, builds on the longstanding family tradition of gathering for a Sunday meal. The roots of the name actually run back to the days of segregation, when enslaved Black people would wear their "Sunday best" in order to "demand respect from those who didn't accept them as equal."
Today, Adrienne — who also came in second place on season 15 of "Top Chef" — also hosts virtual Sunday Best conversations on her Instagram, an extension of the Sunday Best pop-up dinners she planned pre-pandemic. And now her first cookbook, she brings the "weekend spirit" to everyday cooking with 100 recipes ranging from grilled skirt steak with mustard-green chimichurri to green tomato chili to yuzu banana pudding. 
Bonus Content This Week
PAID SUBSCRIBERS (you can become one!) this week will get two featured recipes excerpted from Sunday Best: Sweet Potato Gnocchi with Bacon and Grilled Green Tomato Salad with Buttermilk Vinaigrette and Pepitas.
Salt + Spine is supported by listeners like you. To get full access to our exclusive content and featured recipes, and support our work, consider becoming a free or paid subscriber.
We've got a great show for you today. Check out my conversation with Adrienne, and thanks for joining us to #TalkCookbooks.
–Brian, Clea, and the Salt + Spine team